Living Water Church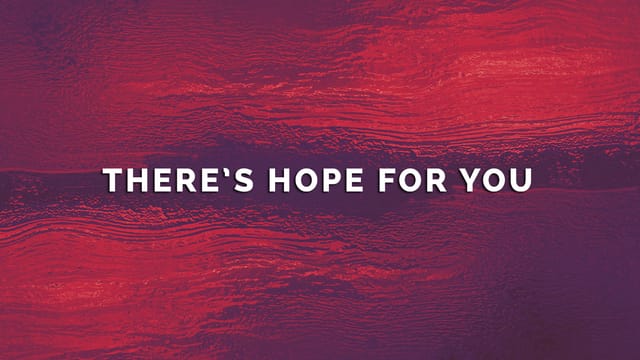 There's Hope For You
We're so glad you've decided to spend part of your day with us at Living Water Church. We pray that the message will inspire and encourage you to be all you can for Christ. Today we're talking about the HOPE – The point is this…things may look or feel hopeless BUT there is hope for you…
Give
Thank you for your support of Living Water Church
Pastor George M. Dupree – Sunday, September 29, 2019
Hebrews 10:22 let us draw near with a true heart in full assurance of faith, having our hearts sprinkled from an evil conscience and our bodies washed with pure water. 23 Let us hold fast the confession of our hope without wavering, for He who promised is faithful. 23 So now wrap your heart tightly around the hope that lives within us, knowing that God always keeps his promises!
Psalms 31:24 Be of good courage, and He shall strengthen your heart, all you who hope in the LORD.
Hope Is An Anchor For Your Soul – Get Ahold Of It
Hebrews 6:17 Thus God, determining to show more abundantly to the heirs of promise the immutability of His counsel, confirmed it by an oath, 18 that by two immutable things, in which it is impossible for God to lie, we might have strong consolation, who have fled for refuge to lay hold of the hope set before us. 19 This hope we have as an anchor of the soul, both sure and steadfast, and which enters the Presence behind the veil
Stay In The Scriptures – They Give Us Hope
Romans 15:4 For everything that was written in the past was written to teach us, so that through endurance and the encouragement of the Scriptures we might have hope.
Staying In The Scriptures is a part of working out your salvation.
This is where the good soil in your life is worked and you'll produce fruit in this soil.
It's not easy – but it's worth it.
Learn to be full of HOPE, that's right, you have to learn to be full of HOPE. There are things that you can practice to be full of HOPE.
3. Surround yourself with POSSITIVE people, not doubters and complainers.
5. Stay in FELLOWSHIP, don't stay home from CHURCH when you can come, you'll be built up
The daily discipline of being in the Word sustains your HOPE
Psalms 119:81 My soul faints for Your salvation, but I hope in Your word.
Psalms 119:114 You are my hiding place and my shield; I hope in Your word.
Psalms 119:147 I rise before the dawning of the morning, and cry for help; I hope in Your word.
Romans 5:2 through whom we have gained access by faith into this grace in which we now stand. And we rejoice in the hope of the glory of God.
Job 14:6 For there is hope for a tree, if it is cut down, that it will sprout again, and that its tender shoots will not cease. 8 Though its root may grow old in the earth, and its stump may die in the ground, 9 Yet at the scent of water it will bud and bring forth branches like a plant.
You may be in a difficult time right now but it's subject to change.
Maybe your marriage is shaky – but that's subject to change
Maybe your child is going in a bad way – but that's subject to change
Maybe your finances are depleted – but that's subject to change
Maybe you're sick right now – but that's subject to change
Maybe you're having trouble in school – but that's subject to change
Maybe you're without a job – but that's subject to change
Zechariah 9:11 As for you, because of the blood of my covenant with you, I will free your prisoners from the waterless pit. 12 Return to your fortress, O prisoners of hope; even now I announce that I will restore twice as much to you.
You can be a prisoner to a lot of things:
But you can be a prisoner of HOPE
No matter what you face you can expect God to be with you and help you get through it.
Maybe He'll remove it, maybe He'll give you the courage to go through it, either way He'll be with you.
God Is Able To Do More than You IMAGINE –
Jeremiah 29:11 For I know the thoughts that I think toward you, says the LORD, thoughts of peace and not of evil, to give you a future and a hope.
Proverbs 23:18 For surely there is a hereafter, and your hope will not be cut off.
---