Join us online!
00




days

06




hrs

26




mins

50




secs

Welcome!
We believe & teach that there is only

ONE

God,

ONE

faith &

ONE

Savior, Jesus Christ.
Living Water Church is a place where you will encounter spiritual truths and get answers to some questions that we all wrestle with in a safe and welcoming environment. Come and experience what's happening at Living Water Church!
It all began on Sunday, January 1, 1978
Over 42 years ago, Living Water started out as a Prayer Meeting in Frank & Phyllis Dupree's living room in Laurel, NY on Long Island's east end. Soon, the church grew, and on January 1, 1978, we moved into a storefront building in Jamesport, NY.

Our Lead Pastors
"Our heart & soul is to connect people with the living and powerful God."
We believe in one Lord, Jesus Christ, the only Son of God, eternally begotten of the Father, God from God, Light from Light, true God from true God, begotten, not made, of one Being with the Father.
Pastors George & Carolyn Dupree
Lead

ership
There's Something
For You
Connect Groups and Bible Studies
Wednesday Ladies Life Groups
From The Blog
Living Water Church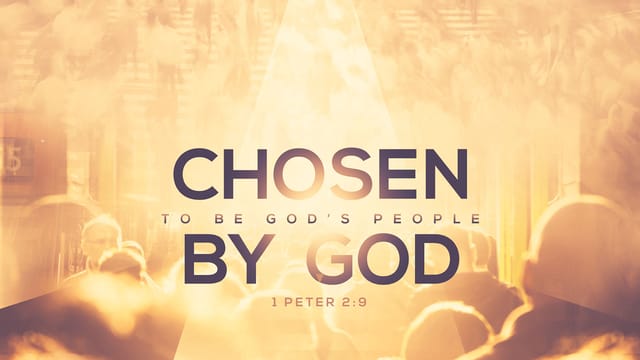 Chosen By God
Weekend Service August 8th, 2020
1Peter 2:9 But you are a chosen generation…
1Peter 2:9 But you are a chosen generation, a royal priesthood, a holy nation, His own special people…
I want to talk to you about how YOU are chosen by God.
Did you realize that you are God's Chosen People?
You're CHOSEN by God for great purposes and today we'll talk about just that.
There are so many examples in the Bible of how God has chosen people throughout history. Did you know that history is HIS-story and your story is found in HIS-story.
We know that Adam & Eve were chosen to populate the earth
We know that Noah was chosen to save mankind.
We know that Joseph was chosen to save his people from famine
We know that Moses was chosen to deliver Israel from Egypt
We know that Rahab the harlot was chosen to save the spies in Jericho
We know that David was chosen to kill Goliath
We know that Nehemiah was chosen to rebuild the temple
We know that Mary was chosen to bring Jesus into the world
We know that John the Baptist was chosen to announce the Messiah
We know that Jesus was chosen to be the savior of the world
We know that the early disciples were chosen to turn the world upside down with the Gospel
We know her simply as the woman at the well.
We see her story in John's Gospel chapter four and that's just after where we read that Jesus didn't come into this world to bring condemnation but instead He came to bring liberation, transformation salvation and a holy nation!
It's kind of funny because Jesus, as He sat by the well, said give me a drink, it's funny because the WELL said give me a drink…
3 He left Judea and departed again to Galilee. 4 But He needed to go through Samaria. 5 So He came to a city of Samaria which is called Sychar, near the plot of ground that Jacob gave to his son Joseph. 6 Now Jacob's well was there. Jesus therefore, being wearied from His journey, sat thus by the well. It was about the sixth hour. 7 A woman of Samaria came to draw water. Jesus said to her, "Give Me a drink."
Jesus HAD to go through Samaria, He NEEDED to go through Samaria. He had to because although everyone in town chose NOT to be with this lady Jesus CHOSE to pick her up from the ruins of her life and give her Living Water so her soul would never thirst again.
When they began to talk she started to get defensive and testy. That's what hurt people will often do They're so used to being picked on, ridiculed, marginalized, maligned and hurt that they are now automatically defensive.
Sometimes other people who've been abused and hurt in life are passive and easily thrown around, like the woman caught in adultery, but that's a story for another day.
This lady starts talking about religion and Jesus wants to talk about relationship.
She talks about the opinions of the day that said there was a special place to worship but Jesus wanted her to know that she could come to God just like she was and she could come just where she was.
He said that God is a Spirit and people would worship Him in spirit.
He finally tells her to go get her husband to which she replies that she doesn't have a husband and Jesus says true, you've had 5 husbands and know your with someone whose not your husband. PLEASE NOTICE that Jesus isn't saying this to condemn her, He's saying it so she can understand that God understands her human condition and He wanted to set her free.
He wanted her to know that He knew.
He knew how hard it was to be a woman in that day. He knew that a man didn't have to love a woman to be married to her. He knew that a man didn't have to honor or respect his wife. He know that a man could write a letter of divorce for anything he wanted to, not so a woman.
He knew that if a woman didn't have a man to take care of her she'd be led to beg or worse.
He knew how mean people could be if they didn't like someone, if they didn't know anything about them. He knew that without Him, her life was destined for the trash heap of life.
When He communicated His care and concern her life was touched and forever changed.
He wanted he to know that she didn't have to stay and outcast with a shame-filled life, he wanted her to know that she was chosen by God for a beautiful life. And what does she do? She proclaims the good news and she gives God praise. That was her call.
Let's look at the opening scripture for this message…
· 1Peter 2:9 But you are a chosen generation, a royal priesthood, a holy nation, His own special people, that you may proclaim the praises of Him who called you out of darkness into His marvelous light; 10 who once were not a people but are now the people of God, who had not obtained mercy but now have obtained mercy.
Give
Thank You For Your Support & Generosity
Read more...
---
Living Water Church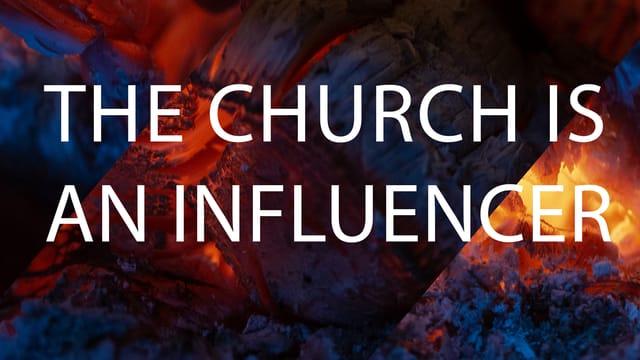 The Church Is An Influencer
August 1st Weekend Service with Pastor George Dupree
As the Church we have a great opportunity to influence our world to know and have a relationship with our God.
I want people to know that although we call this building our Church it's really just a building. It means an awful lot to us, of course.
The Church Is Not A Building – The Church Is People
In the Bible when you see the English word Church the Greek language word is ekklesia which, in essence, means those who have been called out. Peter tells us that we have been called out of darkness…
9 But you are a chosen generation, a royal priesthood, a holy nation, His own special people, that you may proclaim the praises of Him who called you out of darkness into His marvelous light;
The love of Christ is a central element of Christian beliefs. It refers to the love of Jesus Christ for humanity, the love of Christians for Christ, and the love of Christians for others.
The love FOR Christ is a reflection of His love for his Church.
Jesus said if anyone loves me, he will keep my word, and my Father will love him, and we will come to him and make our HOME with him. – John 14:23
Saint Augustine wrote that "the common love of truth unites people, the common love of Christ unites all Christians"
Moses said you shall love the LORD your God with all your heart and with all your soul and with all your might. – Deuteronomy 6:5
Relationship with God begins with the heart – The Center of a person.
The soul encompasses mans essence, all that he is.
Might in the Hebrew language means "very" what would it mean to love the Lord will all our "very-ness"? Interestingly, the Greek translation of this word is "power." The Aramaic translation is "wealth." Both of these may actually be pointing in the same direction, for the strength of a person is not simply who he is, but what he has at his disposal.
If Moses's call to love God starts with our heart and then moves out to our being, could not our "very-ness" be one step bigger and include all our resources?
This means that the call to love God is not only with our physical muscle, but with everything we have available for honoring God.
The Church Is Under The Reign of Our Lord Jesus
10 that at the name of Jesus every knee should bow, of those in heaven, and of those on earth, and of those under the earth, 11 and that every tongue should confess that Jesus Christ is Lord, to the glory of God the Father.
The Church Will Have An Impact On Our World
13 Now when they saw the boldness of Peter and John, and perceived that they were unlearned and ignorant men, they marvelled; and they took knowledge of them, that they had been with Jesus.
Acts of the Apostles 17:6NLT
6 Not finding them there, they dragged out Jason and some of the other believers instead and took them before the city council. "Paul and Silas have caused trouble all over the world," they shouted, "and now they are here disturbing our city, too.
We Are The Church
Do you not know that you are the temple of God and that the Spirit of God dwells in you? — I Corinthians 3:16
And Jesus Gave His Life For Us and for all the world so let's influence others toward Christ.
Give
Thank You For Your Support & Generosity
Read more...
---
Food For Your Soul
Sermons
Reset My Hands part 1
Reset My Heart part 2
Reset My Heart part 1
You ARE Welcome!
We invite anyone and everyone to attend our Gathering
Sunday's @10:00am